About Us
Michael J. Cerri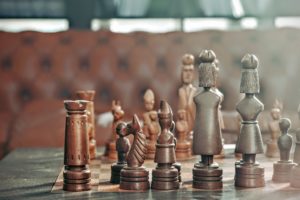 Attorney at Law
Michael Cerri is in his 19th year of practicing law in Maryland. He began his legal career after nearly twenty years in the music industry. During that time he founded the recording studios at the University of Maryland Baltimore County, was Chief Engineer with Odyssey Recording, and worked on several successful classical CDs with Elan Records.  Mr. Cerri brings knowledge of these past experiences of running a business, directing a studio, and dealing with contracts, disputes, negotiations and administrators to his current law practice.
Mr. Cerri began his legal career working as a law clerk and then an associate for renowned Baltimore attorney, A. Dwight Pettit. He also spent nearly two years in the domestic law unit at the Maryland Legal Aid Bureau in Baltimore City, focusing on family law cases. He is a member in good standing of the Maryland State Bar Association. Mr. Cerri's approach to legal service is practical, persistent and thorough, and there is a strong focus on negotiation and conflict resolution in this law practice.
The Law Office of Michael J. Cerri, LLC began in the summer of 2006 and has diligently served clients in Baltimore, Carroll, Howard, Anne Arundel and Dorchester County since that time. Our approach is based upon maintaining good communication with clients, and keeping them informed. We welcome your phone calls, texts, and e-mails.